2017-01-17 HS最强韩流经纪
Credit: http://mp.weixin.qq.com/s/vDtyBtNrinm82GIBoUU-nQ
English translation: Hazy Lee from ECI
Definitely caught off guard, and there isn't the slightest hesitation, you appeared ~~~ (hand movement with background music)
2016 Dec 25, on this romantic day, official Weibo released the news that there will be a TH Party, and it's only 14 days away. You must have thought our oppa is crazy? Actually….I did suppose he was crazy.


Actually, it's not just him who is crazy
We too
With this craziness
In the next 14 days
Awaiting this TeamH Party show
Guangzhou 2017 Monologue show
Right, it's not oppa's solo show this round, but the duo group TeamH made up of Jang Keun Suk and BB presenting TH Party. In his last show in Shanghai, oppa asked if he should come China alone
or bring along BB in his next trip, every eels responded to bring BB along. Being a fool for his fans, he really brought BB along this round, they can't be stopped!


Although our oppa would often talk big on the stage, but often he would turn the talk into reality, such an amazing guy!
Firstly, you are all familiar with this guy Jang Keun Suk
I shall not introduce further
Let's introduce BB
Big Brother Chinese name is 郑承默 (Zheng Cheng Mo)
Professional music producer
Is schoolmate with oppa Jang in University
And they got to know each other through clubbing
[Note]: Clubbing!!


And that explains why when they are together
Their music style is EDM
So everything is fated!
Firstly let us make a simple summary of this concert, I have given it a thought and these 2 phrases came to mind – High-spirited! Cuteness overload!
High-Spirited!
The so called clubbing style concert, the audience were already all so high even before the main characters appeared on stage! So in the end, chairs in the hall existed in name only, as everyone stood through the 2-hour show. And of course there is another use for the chairs as seen below:


(Dangerous Act, please do not imitate)
Sang a total of 23 songs
The various twisting of waist and hip, various sexy moves
Unbelievable
That the 2 chaps on the stage are already 30-year-old!


Even BB who has "Phobia of fans" is super high too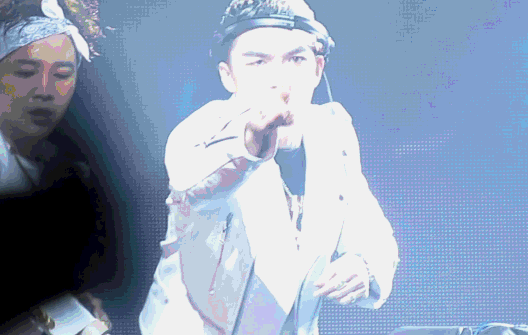 He was all smiles throughout the show


And during the special song "WOW"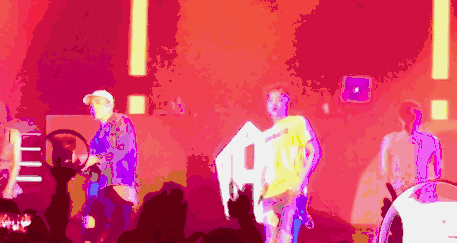 BB oppa at the side
you are indeed a soul dancer
dance as you wished
So high that
BB even threw a bath towel?
Others would throw a face towel
What would it mean to throw such a large bath towel?

Cuteness Overload!
The hall was initially filled with clubbing sexy scene
Both entered the stage looking very handsome with their 2nd outfit

However……
when Mr Jang took off his jacket
The scene changed


A sudden visual change to cartoon animation
But it's unbelievably similar
So should you be known as "Winnie Jang"
How could you be so cute?
(PS: below Jang Keun Suk will be referred to as "Winnie Jang")
Since he came all the way to meet his fans
How can he not chat with them!

Hello eels, I am here!
Happy New Year, GongxiGongxi! (Chinese greetings for congratulations)
Long time no see, I missed all of you!
I want you!
please give me your telephone number?
With the portfolio of language
Winnie Jang seems to have used up all his brain juices
to greet his China eels with these few Chinese sentences
Still the good old formula
Still the good old taste
As if nothing has ever changed
Please don't ask me
Where he learnt these sentences for picking up girls
I also don't know
Maybe it's inborn
JKS: BB anything you would like to say to the fans?
BB (after much thoughts): I ~ Love ~ You
JKS: all ~ I love you all!
Oppa is indeed a clever guy
He knew not to show favouritism!
(Chinese word used a phrase which meant that the emperor should give his attention to only 1 concubine and neglect the rest – 雨露均沾).
JKS: Have not been to China for a while, have eaten many delicious food, but yet to see any pretty girls…..
Winnie Jang, you are obviously creating a scene!
JKS: I am very handsome?
Eels: Yes
JKS: I know
Eel: *Speechless*
After a short chat,
The songs began
The one song that leaves the freshest memory is "Fireworks"
a song which requires Winnie Jang to hit the high notes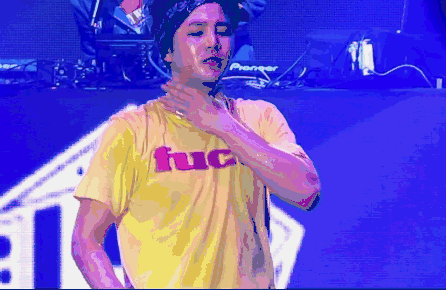 his action to prepare to sing the high note is too cute
In this clubbing carnival
It strangely included a dance step
Commonly seen in China – public square dancing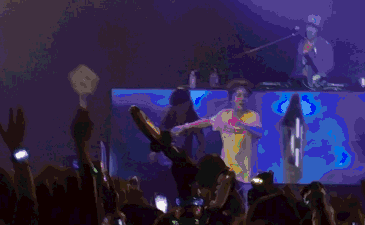 Weren't we talking about clubbing and sexy?
But our Winnie Jang public square dancing is too cute!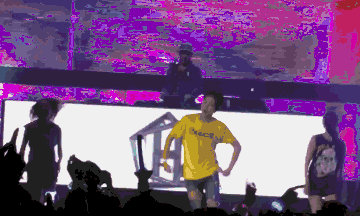 And with BB running all over
Is it coz you can't dance?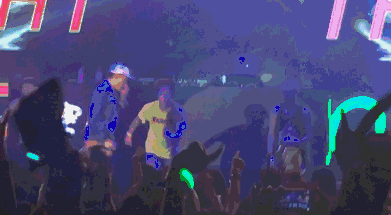 Our Winnie Jang is not only good at public square dancing,
He is good at breakdancing too!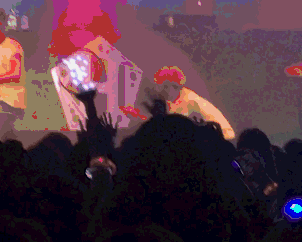 I was so nervous when he did this
But he successfully completed the moves
And here
Let's give him a round of applause!
Coming to the end of the article
Realised I have not praise BB properly!

Big Brother
This upright boy who can is good looking
chose to focus on his talent instead
The shy boy who would rush away
when he met fans
The handsome boy who is muscular but has
exceptional great smiles
Kept to his role safeguarding his EDM music
Wrote various TeamH songs
Bringing lots of joy to us
as well as freedom
And I must add
all the songs from TeamH album
is written by the talented musician BB
Hope that in the new year
You can fulfil your new year wish
To find a girlfriend

The times together is always too short
the 2 hours passed by in a blink
During the last song
Winnie Jang shouted to his fans
Everyone please do not get hurt
Please do not feel lonely
Do not look at other artistes
Only at me!!!!!
-Winnie Jang
This bossy self-confident oppa
Yet most capable of pampering his fans
Is really hard not to love him
PS: would you spare a thought for BB next to you?

Team H
See you again next time!
Share on Facebook